New developments CE-marked
We are happy to announce that two new frameless intrauterine systems have been approved in the European Union.
GyneFix® CS – The challenge to prevent IUD expulsion
Over 3 decades ago, an article appeared in the journal Contraception titled: "Immediate postplacental IUD insertion (IPPI): the expulsion problem". The authors, M. Thiery and co-workers from the Ghent University in Belgium, after having inserted 2646 various IUDs, identified a persisting problem with immediate postplacental IUD insertion (IPPI) being poor device retention when compared to conventional interval insertion.
Read how we solved this problem after 30 years of trial and error.

ReLARC® - Precision insertion of a frameless nonhormonal intrauterine device
A new hysteroscopic technique (ReLARC®) for the insertion of long-term contraceptive devices is described. The procedure is conducted under direct vision; the method is simple, safe and rapid, and is suitable for application in the operating room or the office. The method is a reversible alternative to more complex insertion techniques for hysteroscopic intratubal contraception. It is the first hysteroscopically inserted system suitable for long-term intrauterine contraception.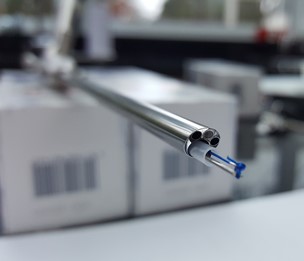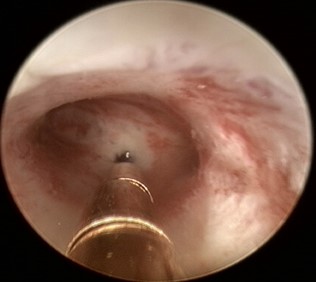 Optimal results with a new frameless, levonorgestrel-releasing intrauterine system
Many women suffer from ill-fitting IUDs and one in two women will not use the IUD for the full approved lifespan of the IUD. Most side effects occurring with framed IUD/IUS can be avoided with a frameless IUD; the risk of displacement and expulsion is low, pain complaints after insertion are usually not present, bleeding, and spotting caused by IUD/cavity disproportion is, due to its optimal design character­istics, improbable. These are the most common reasons for early removal of a conventional framed IUD/IUS. read more